Solar Panel Charger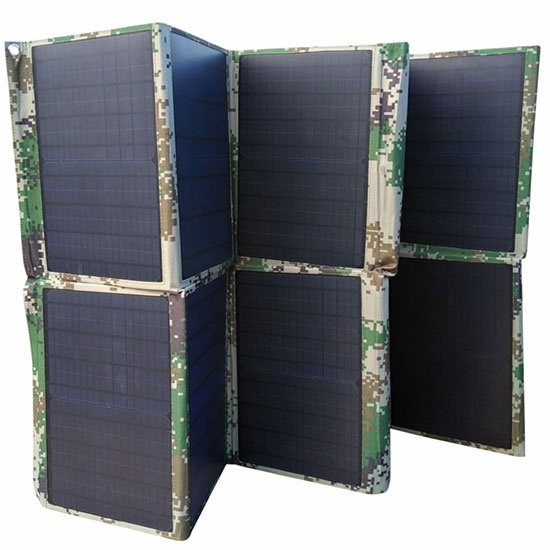 Sun Power, Power Life


Product Short Broadcast

100W - Multi Function Foldable Solar Panel
Feature: 1.High Performance & Efficiency Monocrystalline Solar Panel With Long Service Life
Operating: 2. Easy To Use. Directly put the product under sunlight then connect it to the digital product
Portable: 3. Easy To Carry. This Product is design according to the backpack
Application: 4. Support Charge 5V/12V/19V/48V/60V Product Which shoule be With Regulator
Usag:5.Mobile Phone,Camera,12V Car Accumulator,19V Laptop, 48V & 60V Electric vehicle
MP3 & 4 & 5,PSP,iPhone, iPod.
Solar Panel Power: 150W
Solar Panel Efficiency:>21%
Output: 18V/8300mA
Output Port: USB DC5521
Material: PET Laminated Solar Panels
Color: Camouflage / Black (Support Customize Color)
Size: Open: 1080*1300*7mm; Folded: 270X370X90MM Weight: 8.5KG
It can automatically adjust the current and voltage to achieve maximum power, delivering its fastest possible current under direct sunlight. High Efficiency


High Quality: PET laminated solar panels with high-wear PVC fabric, ensures waterproof and weather-resistant durability.


Foldable design for easy carry and transport, water resistant to endure all weather conditions, great for nature trips, hiking, picnic, sailing or other outdoor activities ( Water resistant for the main body of the panel, not including the USB output ports).


Slim and Powerful: Portable and frame design fits for outdoor and indoor use